Harmonic Concordance
            Commemorative Tenth Anniversary Post Card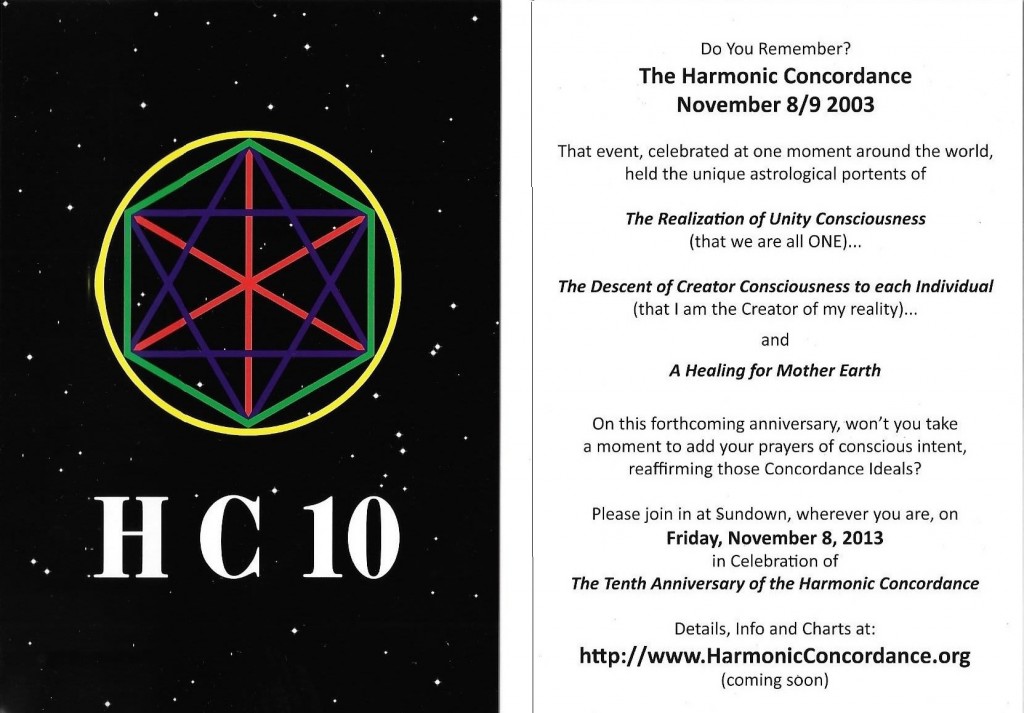 During the run-up to the Tenth Anniversary of the Harmonic Concordance last year we gave away many hundreds of these post cart sized "reminders" of that event.  In a semi-annual office clean-up, I came across a stack of several dozen of these commemorative cards.  While this limited supply lasts, I'd like to offer them to our Concordance Blog readers, free of charge, as both a souvenir and "Thank You" for your continued interest in all things "Concordant" and for your continuing help in spreading the word about this Harmonic Concordance Blog and its service to Spirit.
If you'll click on the "Contact" tab on the Nav Bar at the top of this page, you can send me your snail-mail address (and a comment if you'd like),  and I'll send it off to you.  (Limit 3 per address)