BLOGCAST ARCHIVES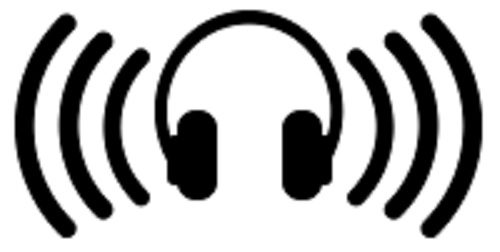 Looking for a past episode of our BLOGCASTS?  You've come to the right place.  Click on a name below to jump to their Blogcast. 
Bettye Cates     James Dempsey     Isaac George      Lynda Hill
Madalyn Hillis-Dineen      Vicki Howie      Linda Keen     Jan Lundquist
Charla Shamhart     Bill Spransy    Amy Thakurdas     Liz Tobin     Holly Rae Wind
…………………………………………………………..
Bill Spransy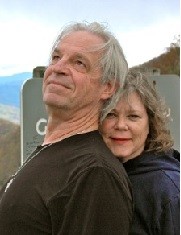 Bill and Robbie Spransy have become two of the California High Desert's "go to guys" for healing.  In 2001, on a knowing well beyond beyond sheer faith, they moved from their beloved North Carolina to Joshua Tree, CA.  Upon being asked "What do you do?" by a new High Desert friend, Rob answered "I AM a Healer."

With that intent aligning with her soul's purpose, she began performing her unique Co-Creative hand's on healing work.  Bill's role in the healing work is that of  a "silent choir," silently singing God's names in prayerful support.

In October of 1997, Robbie and Bill Spransy experienced paradigm-shifting Celestial Soul Clearings which led them to the understanding that their Souls' purpose is to simply "Love All and Serve All."
…………………………………………………………..
Charla Shamhart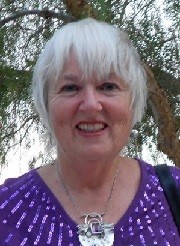 Rev. Charla Shamhart is an ordained Preceptor and Reverend in the Science of Mentalphysics which she began practicing back in 1968. She has taught breathwork and meditation techniques, which came out of Tibet.  Trained in Classical Indian Yoga in the 1970's, she has taught Ashtanga yoga for many years.
Charla studied Shamanism with several well-known teachers and uses it in her healing and counseling work.  Of Cherokee ancestry, she has been involved in Native American spirituality for more than 30 years and runs a store at Powwows called The Desert Star, selling Native American books, music and other educational materials.   A student of herbal medicine for more than 40 years, she went herbing with her family for the first time at age 3.   She is certified at the Elite Master level in the Bio-Energetic Synchronization Technique (aka, B.E.S.T.), a healing method developed by Dr. M.T. Morter.   She and her husband Michael also  hold a weekly Sunday service, The Circle of Life, at Rainbow Stew in Yucca Valley, California.
…………………………………………………………..
..Vicki Howie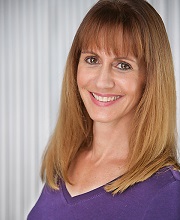 Vicki Howie's passion in life is to help you expand into your highest potential as a physical-spiritual being.  To accomplish this, she has dedicated herself to years of intensive study in yoga (ERYT), energy healing (Certified Sitha Healer), hypnotherapy (Master CHt), Neuro-Linguistic Programming (Master Practitioner) and Behavior Communications (M.A.).  She is overjoyed that her life work entails helping you be the most you can be and she loves sharing her motto for balanced living.  Her natural and learned abilities as an energy healer allow her to help you shift into a higher vibratory state that calls forth more success in every area of your life — from fulfilling love and sexuality, to vibrant health, unlimited wealth, and more.
……………………………………………………..
Jan Lundquist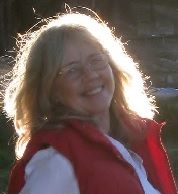 Though she may appear to be physically present, Jan Lundquist, wife to her beloved Other, Johnny Mirehiel, and co-editor of The Harmonic Concordance Blog, actually lives in the liminal world shared by creators, dreamers, mystics, and healers.   A woman of wide interests and a former university professor, Jan continues to teach through participation in a variety of online communities.  Her current occupations, other than writing and BEing, include using the Quantum Infiniti Biofeedback System as a healing aid for friends and loved ones, and employing her skills as a story editor to help new writers learn their craft.
……………………………………………………..

Holly Rae Wind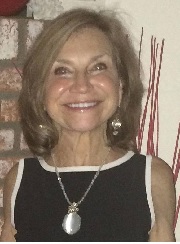 Holly Rae has been practicing energy healing since she was a child even before she really knew what holistic energy healing was.  After becoming a Reiki practitioner she, which se was taught at Lillydale" in New York, the largest spiritual community in the United States, she realized how dramatically it increased the power of other healing modalities as well.  She has been seriously studying and practicing Reiki for 20 years as a Reiki Master Teacher and has taught Reiki classes and attuned many people.   After years of study and practice, she started to integrate the use of stones and crystals with Reiki sessions, asking the Archangels, Ascended Masters and the client's spirit guides to come forth for the higher good of the client.  Holly continues to grow and learn so that she may pass her energy healing onto others.  She now practices in the Palm Springs/Joshua Tree region of Southern California.
……………………………………………………..
Amy Thakurdas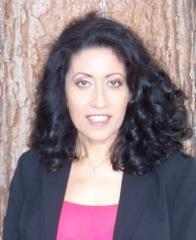 Dr. Amy Thakurdas is a naturopath, shaman and lecturer specializing in stress management and transformation of behavior and consciousness through Energy Psychology and Energy Medicine.  She currently teaches Ho'oponopono, Hawaiian Shamanism and Multi-Dimensional Consciousness both in the United Kingdom and America.   She invites you to visit her Facebook page, Pure World Waters.
.
……………………………………………………..
James Dempsey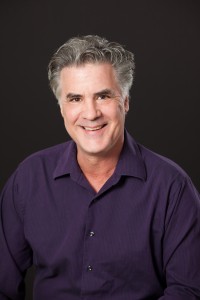 James Dempsey is an intuitive healer who can work with you to help you change the life you have now into the life you have always wanted to live.  He works with you to align your personal energy system, connect you with your higher guidance, and will give you a simple program to follow that will help keep you focused, energized, and on track.
James is a certified Reiki master, a channel, medium, and psychic.  He has also worked in many different fields and is experienced working  in a wide variety of different workplace  environments, such as office,  computers, construction job-site, clinical, military, and service  professions.  He is a certified Reiki master, and is also a channel, medium, and psychic.   He has also worked in many different fields and is experienced working  in a wide variety of different workplace  environments, such as office,  computer, construction job-site, clinical, military, and service  professions.
…

……………………………………………………..
Lynda Hill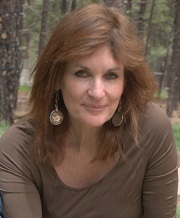 Lynda Hill is one of the world's top ranking astrologers. She has lectured at many of the most prestigious astrological conferences, with 25 lecture tours of the United States and 3 world tours under her belt.
Lynda grew up in Sydney, Australia, where her father was an astrologer and Edgar Cayce healer. A pioneer in her field, Lynda has spearheaded the modern renaissance of the Sabian Symbols, an astrological divination system.  Devised in 1925. Lynda has brought this system into the 21st century, attracting a worldwide following of Sabian Symbol devotees. Her modern interpretation of the Symbols (360 Degrees of Wisdom: Charting Your Destiny With the Sabian Oracle) has been published Internationally.
.……………………………………………………..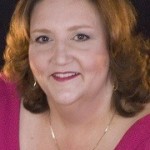 Rev. Bettye Cates has been living "The Birth of the Christ Consciousness in Mankind" since the 2003 Harmonic Concordance when she discovered her gift for explaining New Age, Metaphysical, and Astrological concepts to skeptics, while validating the universality of God, the unity of Humanity, and the power of the "Collective Consciousness."
She has been a Tarot Reader, Intuitive Counselor, Conscious Channel, Teacher, and Healer for 30+ years. Her spiritual quest recently led to her ordination as a Priest in the Order of Melchizedek via 'The Sanctuary of the Beloved."  She is also the Voice for Right Action on our Harmonic Concordance Blog.
.……………………………………………………..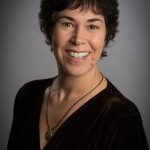 Liz Tobin, JD; Certified Resonance Repatterning® Practitioner is a visionary who calls herself a multi-dimensional cosmic closet cleaner.   A pioneer in using the breakthrough process of distance healing proxy groups, she offers private-individual sessions via telephone and Skype, and group sessions, in person and through distance healing by proxy.  Liz specializes in the areas of Family and Ancestral Patterns, Weight and Food Issues, Repatterning Money Archetypes, Intimate Relationships, and Living with Purpose, Passion and Fulfillment.
.……………………………………………………..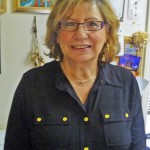 Madalyn Hillis-Dineen is an internationally known astrologer, with nearly 30 years of experience in astrology.  She is the former Chair of the National Council for Geocosmic Research, Inc, a member of the Association for Astrological Networking, the Astrological Association of Great Britain, and the International Society for Astrological Research.  She is also the winner of the United Astrology Congress' 1995 Regulus Award for Community Service and a contributing author to the Llewellyn anthology entitled Astrology for Women: Roles and Relationships.
……………………………………………………..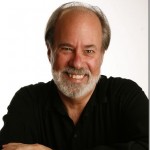 Isaac George is an internationally known channel, intuitive counsellor-healer, astrologer, self-published author and musician.  After a spontaneous kundalini awakening in 1994, Isaac explored many holistic healing modalities including Reiki and Tantra.  Originally from the United States, Isaac currently resides in Cambridge, UK.  For more about Isaac and all he does, please visit www.isaacgeorge.com.  Or you can e-mail him HERE.  Isaac is available for heart and soul-based mentoring and astrological coaching.  For more information about his coaching, please click HERE.   You also can find Isaac's Concordance Blog posts under the Theme Revealing the Mystery.
……………………………………………………..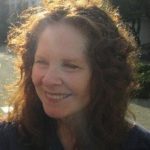 A three part conversation between Johnny Mirehiel and Linda Keen as they speak about Linda's book, John Lennon in Heaven: Crossing the Borderlines of Being.
As she says in this interview, it had been a long time since she had read her own book, but in this 3 part conversation with Johnny she remembers enough of it to reminisce about Lennon, and about her own experience of "Heaven."  Please click through.
Part I
Part II
Part III