Joyce Mason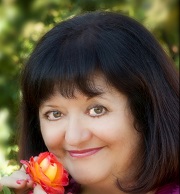 Published author and astrologer Joyce Mason has specialized in the healing planet Chiron since 1988. That same year, she started leading a circle of spirited women in rituals celebrating the solstices and equinoxes. Spirit at the Crossings is a natural channel for her love of healing and experience in being on beat with these shifts.  Her long standing astrological blog, The Radical Virgo, is certainly worthy of your time.
After years of blogging and writing primarily about astrology and spirituality, Joyce recently published the first of her "Micki Michaels Mystery" series, The Crystal Ball.  Learn more about her fiction at www.joycemason.com/web, where you can also get a free download of a collection of her favorite short stories, Matters of Life, Death and Laughter.
As if that weren't enough, she has a new blog out, Joyce Mason's New INKarnations, her also worthwhile musings on writing and creativity.
You can read Joyce's 2014 posts under the Blog Theme Spirit at the Crossings.
2014 Spring Equinox 
2014 Summer Solstice
2014 Autumnal Equinox
2014 Winter Solstice