Peter Phalam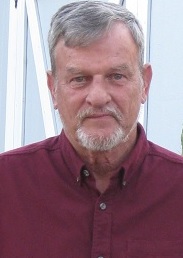 Peter Phalam spent the majority of his 40-year career centered on teaching a number of disciplines he learned on his path; astrology, Tarot, Reiki, energy work and life coaching.   Through his study of astrology, he was able to channel clients' planetary origins, not only from within this galaxy, but from other surrounding galaxies as well.   He was also to become aware of the nature of four other Universes.   
He spent four years going back and forth to Hawaii's Big Island, teaching students how to swim with wild spinner dolphins and performing over 100 public trans-channeling sessions to communicate with Arch Angels and Ascended Masters.
He is also a 100% Service Related Disabled Veteran as a result of his service in the Viet Nam War.  After 25 years of a tragi-comic events he was finally diagnosed with PTSD with a strong Bi-Polar component. 
He lived in Arkansas from 2005 to 2013, on property governed by the land's "matriarch," Deborah Robinson.  While there, the cadre of souls who also lived on the property developed a global astrology and blogging network for him, and where they also ran a large cat rescue in association with a 5013C non-profit group.   However, He was not done with the PTSD.
He found hisself in Tucson.  While there, the psychology department in the Tucson VA found certain links to his PTSD.   He then moved to North Carolina where, from 2014 through 2016, he did readings and channeling.  Importantly, his "Alchemist Being" arrived from his Higher Self.   
He currently works with two mediums for healing.  One is the use of cannabinoids in Reverse Synaptic Therapy.   The other is Vibrational Homeopathy.  In combination, their commingled therapies teach the mind how to heal the body.
Contact Peter for further details at: peterphlan@gmail.com