Rick Mendius, M.D.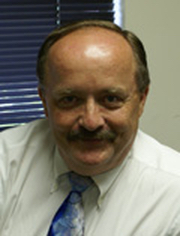 Rick Mendius, M.D., is a neurologist, author, and teacher. He trained at UCLA as an epileptologist under Jerome Engel and as a neurobehaviorist under Frank Benson and Jeff Cummings.  He has been on the teaching faculty of UCLA, Oregon Health Sciences University, and Stanford University.  His meditation practice began in the 1980s with Shinzen Young in Los Angeles, and continues at Spirit Rock with Jack Kornfield, Phillip Moffitt, Ajahn Amaro, and Ajahn Sumedho.
Rick leads a weekly meditation class at San Quentin Prison, and teaches daylongs at Spirit Rock, Sati Center, and other organizations.  He has authored numerous articles for the Wise Brain Bulletin, and he has a particular interest in the long-term effects of meditation on aging, and in longitudinal research on contemplative practice.  He played an instrumental role in Buddha's Brain, and is the co-author of Meditations to Change Your Brain.
With Dr. Hanson, he co-founded the Wellspring Institute for Neuroscience and Contemplative Wisdom. Rick's daughters, Courtney and Taryn, and his son, Ian, are three of his main teachers and companions on the path.
You can contact Rick at jrichardmendius@aol.com