SOTW Dummy
Spirit On The Web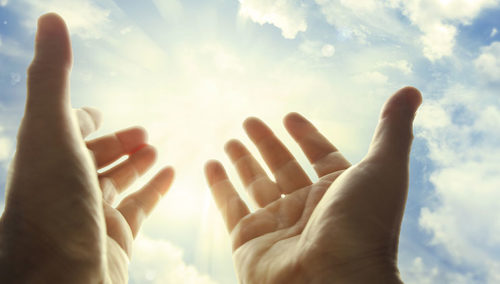 Image Credit: ParishWorld.org
Today's Internet is rife with items which reflect the Spiritual Awakening steadily spreading around the Globe.  This page highlights some of the contemporary people and events that have caught our attention.  It is part of our commitment to advancing that cause and for the sake of enhancing our "Spiritual Literacy."  We encourage you to share any or all of these links with others you know who might also be interested.  Please scroll down through the page or click on the highlighted names below to jump to any of our three latest Spirit related references.  Or to see any of our earlier Spirit On The Web postings, please click over to our ARCHIVE page.
New listings will be posted here every Friday afternoon.  Please do drop us a note if we miss something great.
__________________________________________________________

5/19/17
This week our Spirit On The Web feature brings you three videos clips about the potent Spiritual tool, Mindfulness.
Our first clip features Shauna Shapiro who draws on modern neuroscience and ancient wisdom to demonstrate how mindfulness can help us make positive changes in our brains and our lives.  We follow up with another Ted Talk with Northern Island's Bridgeen Rea whose Thich Nhat Hanh inspired talk on The Miracle of Mindfulness includes a very effective and simple mindfulness practice.  We wrap up this week's trifecta with Shannon Paige who shares the stories of her cancer and depression recoveries through creating a state of empowerment, stability, and release through Mindfulness.
Shannon Shapiro ~ The Power of Mindfulness: What You Practice Grows Stronger:

__________________________________________________________

Bridgeen Rea ~ The Miracle of Mindfulness:


__________________________________________________________

Shannon Paige ~ Mindfulness and Healing


__________________________________________________________
__________________________________________________________