Charla Shamhart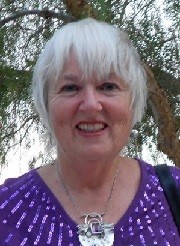 Rev. Dr. Charla Shamhart, MsD, is an ordained Preceptor and Reverend in the Science of Mentalphysics breathwork and meditation teachings that came out of Tibet, which she began  practicing in 1968.   Trained in Classical Indian Yoga in the 1970's, she taught Ashtanga yoga for several years.
Charla studied Shamanism with several well-known teachers and uses it in her healing and counseling work.  Of Cherokee ancestry, she has been involved in Native American spirituality for 30 years and has a Powwow store, The Desert Star, selling Native American books, music and other educational materials.   A student of herbal  medicine for 40 years, she went herbing with her family the first time at age 3.   She is certified at the Elite Master level in Bio-Energetic Synchronization Technique (B.E.S.T.), a healing method developed by Dr. M.T. Morter, Jr., PhD, DC.   She and her husband Michael hold a Sunday service, The Circle of Life, at Rainbow Stew in Yucca Valley, California, every week.
You can find Charla's Concordance Blog posts under the Themes Conscious Breathing and Sacred Sounds:
The Breath of Life
The Breath of Life: Bringing Light Into Physical Form
Breath, Sound and the Manifestation of the Universe
The Heart of Spiritual Discipline
Breath and Consciousness
Breathing In, Breathing Out
Spring Cleaning
Also from Charla:
Sacred Sounds or Diabolical Dissonance?
2 Comments