Owen K Waters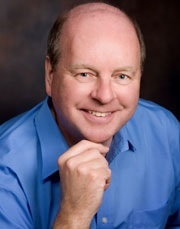 Owen Waters is an international spiritual teacher who has helped hundreds of thousands of spiritual seekers to understand better the nature of their inner being and their infinite potential.  For more than forty years, his life has focused upon gaining spiritual insights through extensive research and the development of his inner vision.
At his website, Spiritual Dynamics Academy, you can find a host of his Spiritually oriented messages.  You can also find a sign-up link to his free Spiritual Metaphysics Newsletter which empowers people to discover their own new vistas of inspiration, love and creativity.  Spiritual seekers enjoy his writings for their insight and clarity.
He and his partner, Dreama Vance, are now offering an intriguing new 12-part online course, Having the Time of Your Life, which is about how to live your true purpose and fill your life with joy and abundance.  The course is being offered, this week only, at a deeply discounted price. Please check it out.
Owen has also written three books:
Spirituality Made Simple (2010)
Love, Light, Laughter (2010)
The Shift: The Revolution in Human Consciousness (2005)
Owen's Harmonic Concordance Blog posts, may be found under the Theme, JOY:
Joy
Spiritual Metaphysics Defined
What is Real
Maslow Predicted The Shift
A New View of God