Lynda Hill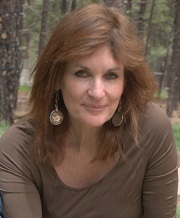 Lynda Hill is one of the world's top ranking astrologers. She has lectured at many of the most prestigious astrological conferences, with 25 lecture tours of the United States and 3 world tours under her belt.
Lynda grew up in Sydney, Australia, where her father was an astrologer and Edgar Cayce healer. A pioneer in her field, Lynda has spearheaded the modern renaissance of the Sabian Symbols, an astrological divination system.  Devised in 1925. Lynda has brought this system into the 21st century, attracting a worldwide following of Sabian Symbol devotees. Her modern interpretation of the Symbols (360 Degrees of Wisdom: Charting Your Destiny With the Sabian Oracle) has been published Internationally.
Regularly appearing in both the mainstream and specialist press, her office and home are located on the coast of Sydney's Northern Beaches, where she divides her time between travelling on her lecture tours and her writer's retreat in the Blue Mountains.
Read more about Lynda at her Website, SabianSymbols.Com
You can find Lynda's posts under the Blog Theme The Sabians Say:
The Sabian Symbols as a Spiritual Guide
The Sabians at the Equinox
The Spring Equinox Super-Moon Eclipse
The Sabian Symbols at the 2015 Summer Solstice
The Sabian Symbols at the 2015 Winter Solstice
The Sabian Symbols at the 2017 Summer Solstice