Avis Attaway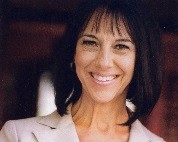 Avis Cole Attaway is a Licensed Marriage and Family Therapist who lives andworks in Riverside, California.   A private practitioner since 1997, in 2010 she founded the Non-Profit Agency, Affordable Counseling through the Life Source Training Institute (http://www.lifesourcetraininginstitute.com/), offering low-cost services to the community.
She now specializes in Personal Development, Trauma, Attachment & Relationships and is a Trainer of CRM, the Comprehensive Resource Model, (www.comprehensiveresourcemodel.com) and is completing her Doctoral Dissertation on CRM with Attachment and Trauma.
Avis has also studied with Bob Proctor of The Secret and is a licensed LifeSuccess Consultant™ Life Coach.   (http://avisattaway.lifesuccessconsultants.com/)
Additionally, she is trained in Theta Healing™, is a Reiki Master, practices EFT, Psych-K™ and Energy Healing and has been certified by The Newton Institute (TNI) for Spiritual Integration with Regression Hypnotherapy.
Avis has been on a journey as a student of Spirit since 1969, beginning with learning to create and read astrological birth charts.  Studying such spiritual masters as Dane Rudhyar and Maurice Bucke, author of Cosmic Consciousness, she incorporated meditation and yoga, and later est™ into her search for Truth.
Over four decades later, she discovered the work of Michael Newton, a hypnotherapist who has guided over 7,000 sessions into the Life Between Lives™ of his clients.  These journeys into their afterlife provided vast amounts of spiritual information for those on a spiritual quest, and immense comfort for those feeling lost or uncertain as to their direction and purpose in this life.
Realizing the value of Past Life Regressions to her clients, and herself, she recognized the potential in accessing this core information that would pull together the "loose ends" of the themes and experiences of multiple incarnations.
Avis integrates psychological healing with ancient knowledge and modern approaches to Truth.  As a certified Life Between Lives™ hypnotherapist, she guides individuals towards the Truth of their lives.  Learn whether the LBL™ experience may be right for you.
She can be reached by phone at 951.522.9370 or by e-mail at AvisAttaway(@)gmail.com 
You can find Avis' posts under the Blog Theme Life Between Lives:
What is Life Between Lives (LBL)® Hypnotherapy?
Karmic Healing through the Life Between Lives®
The Journey with No Agenda