John & Lyn St Clair-Thomas
…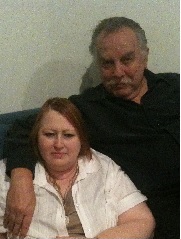 John & Lyn St. Clair-Thomas are joyfully and enthusiastically committed to providing spiritual and metaphysical teaching and counselling based on their own discoveries and experiences. They also write extensively about these subjects as well as creating beautiful and inspiring illustrations of angels and nature spirits. They have been working in these areas for almost forty fruitful years.
John and Lyn's insight and teaching have a versatility and depth that is seldom encountered. They live their teachings. They have an enduring commitment to spreading spirituality in a sensible way through working with groups and individuals, stemming from the belief that the world evolves and grows through the thinking, actions and emanations of every individual.
Their teaching involves three main streams: self-development, psychic and metaphysical knowledge and skills and most importantly, spirituality. All of these are balanced by a healthy smattering of common sense and good grounding.
Their most interesting website is called MindSoulSpirit.  They may be contacted at john.lyn [at] exemail.com.au
You can find John and Lyn's posts under the Blog Theme,
The Spiritual Nature of Water
Water Spirits of the Oceans
The Spirits of Freshwater
And also the Blog Themes,
Spirits of Earth……………………....and              Spirits of Fire
The Nature of Earth………………………………..   The Nature of Fire
Spirit of the Earth's Surface
Spirits of Plants and Trees