Le'Vell Zimmerman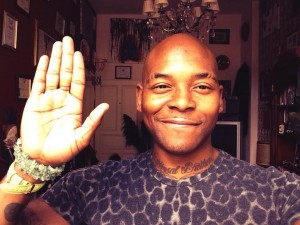 Le'Vell Zimmerman is a newly awakened Ascended Master in the Angelic Realms of The Galactic Federation of Light, and speaks here as an incarnate of Arch Angel Michael/Commander Ashtar.
Born as a Starseed in Richmond, Virginia into a family rich in musical talent and influence, as a youth he developed his own desire to create through this platform of expression.  Following 4 years of active military service and 8 working for the U.S. Federal Government, his journey to awakening lead to his leaving that life in response to his intuitive sense of important change developing on the Planet.
During his leisure time overseas, he has been instrumental in establishing a concessionaire service with a group of friends under the title of Universal Brothers. That collective supports community events with their talents in airbrushing, body painting, music and Open Hearted Communication with many diverse Souls throughout Europe over the past 10 years.
Currently on an awakened Ascensional Path, he is engaged in daily Ascension guidance on Facebook, (https://www.facebook.com/UniversalBrothersCircle) and continues to travel with the collective in support of Hu-manity through their collective creative awareness of Ascension.   Le'Vell has also established himself as a Performing Artist under the Universal Brothers title, in creating New Age Hip Hop music for Ascension, as a form of Light Magic in being of service to this Dimension.
You can find Le'Velle's Concordance Blog posts at:
All Is
Grounding In More Presence
Evolving Beyond the Mind
The New Now
Allowing Perfection
All IS Well