Johnny Mirehiel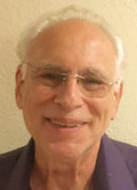 Johnny Mirehiel (AKA, John E Mirehiel, but that's a longer story) is a former educator and astrologer.  His unique perspective is the result of his own quest to "know himself" in the fullest sense of that idea.  A born teacher, he spent the early part of his adulthood as a secondary school English teacher while in his free time studying astrology and many branches of Spiritual and metaphysical esoterica.  He left teaching in 1992 and began practicing and teaching astrology on a full-time basis, simultaneously taking up a study of Native American teachings.
In 1998 he discovered the astrological chart of the Total Lunar Eclipse of November 8, 2003 which became the basis of the world-wide celebration called The Harmonic Concordance.
As a result, his personal journey has been shaped by an exploration of those three separate but related paths; the Red Road, the Harmonic Concordance and his on-going 45+ year study of the role of Spirit in his life.
This Blog is largely his puppy, but he invites you to also visit his Harmonic Concordance website at www.harmonicconcordance.org, or to contact him by e-mail.  Find his postings under "The Ascended Life" Theme.
Ideals of the Ascended Life
Enlightenment in Action
The Ascended Relationship
Being an Ascended Master
The Ascension of Billie Jean
Ascensional Tools: The Art of Janosh
Our Final Harmonic Concordance Blog Post
Astrology from Johnny:
The 2015 Winter Solstice
The 2016 Summer Solstice
The 2016 Autumnal Equinox