Bettye Cates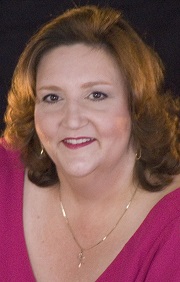 Rev. Bettye Cates has been living "The Birth of the Christ Consciousness in Mankind" since the 2003 Harmonic Concordance, when she discovered her gift for explaining New Age, Metaphysical, and Astrological concepts to skeptics; while validating the universality of God, the unity of Humanity, and the power of the "Collective Consciousness."
She has also written, in layman's terms, an excellent summary article which appears on the Harmonic Concordance website, about the Concordance, "Astrology Aspects."  Recommended reading for anyone interested in the spiritual implications of the Concordance.
Bettye has been a Tarot Reader, Intuitive Counselor, Conscious Channel, Teacher, and Healer for 30+ years. Her spiritual quest recently led to her ordination as a Priest in the Order of Melchizedek through 'The Sanctuary of the Beloved.'
She was developing her niche of 'Real Estate With An Intuitive Twist' in Jacksonville, FL, when Spirit led her to move to the North Carolina Mountains, though she still assists with Residential Spiritual Energy Clearing, as well as negotiation and timing strategies, referring customers to Realtors in their area when desired.  Her Astrological and Intuitive Wisdom now benefit all who are led to seek her advice on questions of Real Estate, Career, Relationships, or the growth of your Soul.
Bettye is available for Intuitive Spiritual Counseling / Tarot Readings by Phone or Skype, by appointment.  She will soon resume Reading professionally on Oranum.com as 'MysticOracle.'  Contact her via E-mail.  
You can find Bettye's posts, under the Blog Theme, Right Action:
Spirit's Call to Right Action
Spiritual Responsibility
Coming Out of The Dark to Manifest the Future of Our Dreams Together!
The Game IS Changing
Fighting the Politics of Fear with a Revolution of Hope!
The Eagle and the Condor Reunite
Bettye, a long time supporter of The Harmonic Concordance, invites you to also have a look at the article she penned in the days immediately preceding the Concordance Celebrations of November 8, 2003,
A Christian Perspective: A Harmonic Concordance Sermon.